10/07/19 21:00
I am feeling a better but I am still not really fit.
We have breakfast, pack our stuff and load the Twizy's trailer. We decide to stay in the guest house's public area which has internet until 12:45 before we head to Tórshaven's only shopping center. Lars want to have burgers again, which might be the better choice compared to fish & chips if he decides to get sea sick again tonight.
We drive to the harbour and check.in. The ferry is scheduled for 18:00 tonight.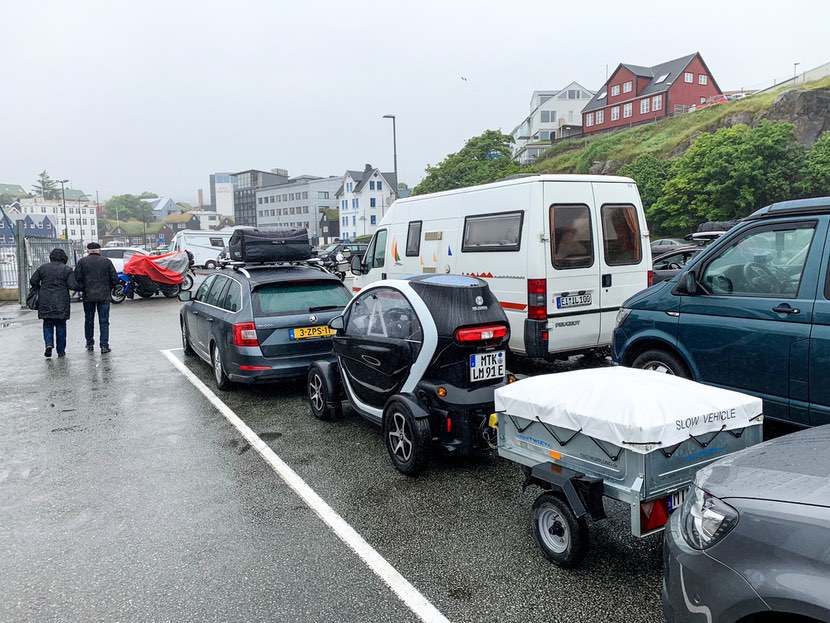 The weather is nasty and we decide not to stroll around the harbour once more.
At around 5 pm the Norröna arrives and we follow the unloading of goods and cars and other vehicles,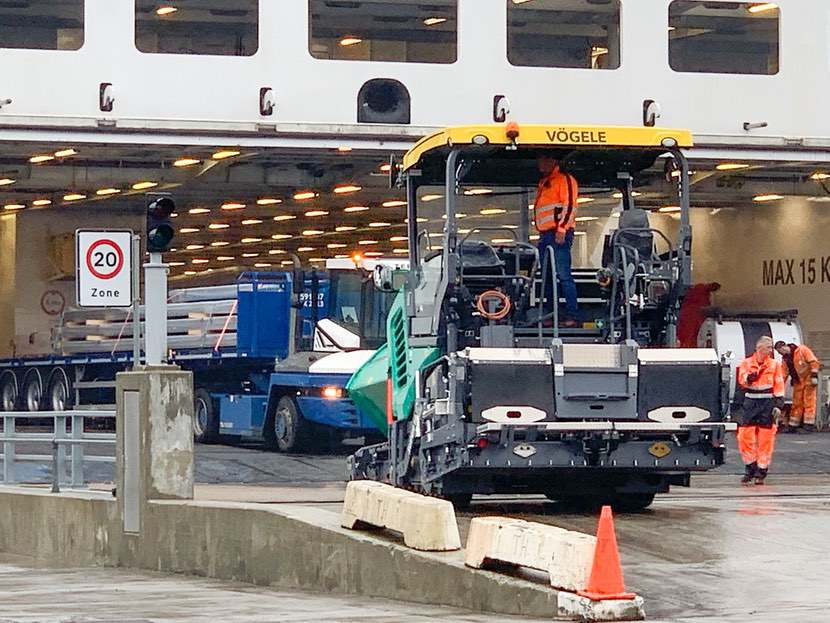 Ok, "Traveling to the Faroe islands in a Twizy" is nothing against this!
We have the same cabin as on our trip to the Faroe Islands. Lars is not happy, I like it.
I have something to eat, Lars doesn't want anything. He is afraid of getting seasick again.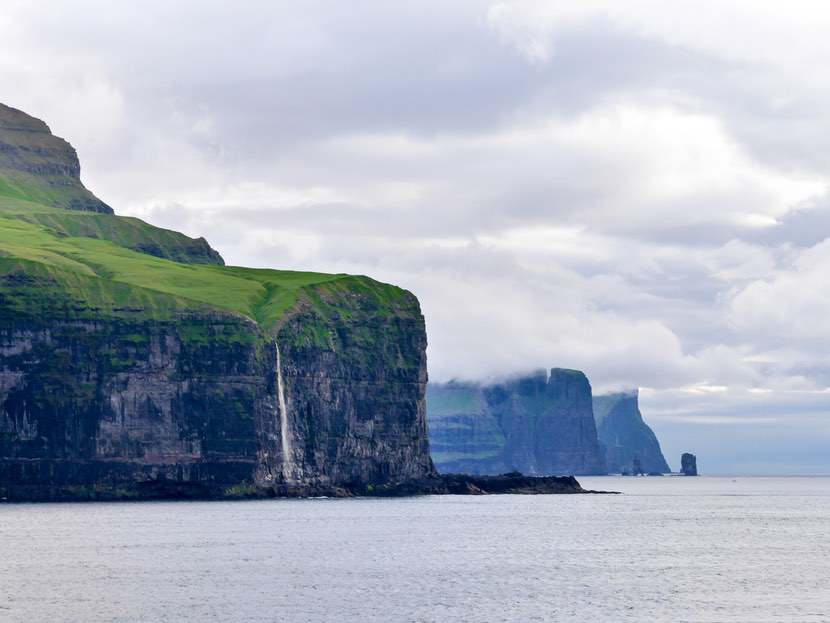 We travel along islands and fjords before the ship heads to Iceland.