01/08/19 19:56
The youth hostel ist poorly soundproofed. Late last night a group of Chinese people arrived who woke up the whole floor before continuing their conversation in the room next to us. You could understand each word.
We get up at 6:30, probably waking up our Chinese neighbors this time. We slowly pack our stuff and head for the ferry's check-in.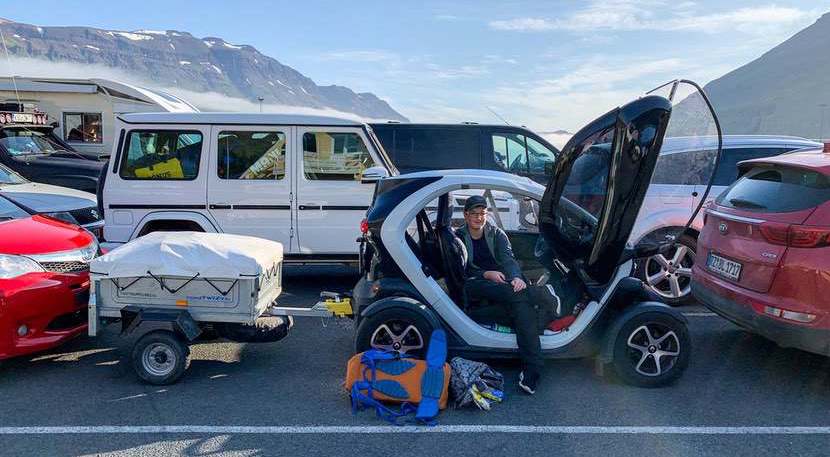 The Norröna arrives and the first cars are being unloaded. Just after 9 o'clock we are about to drive onboard.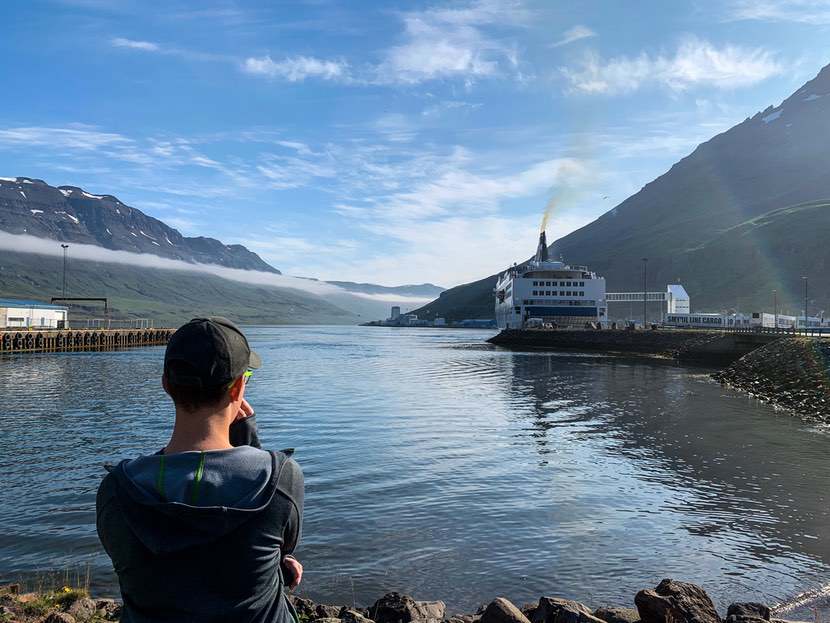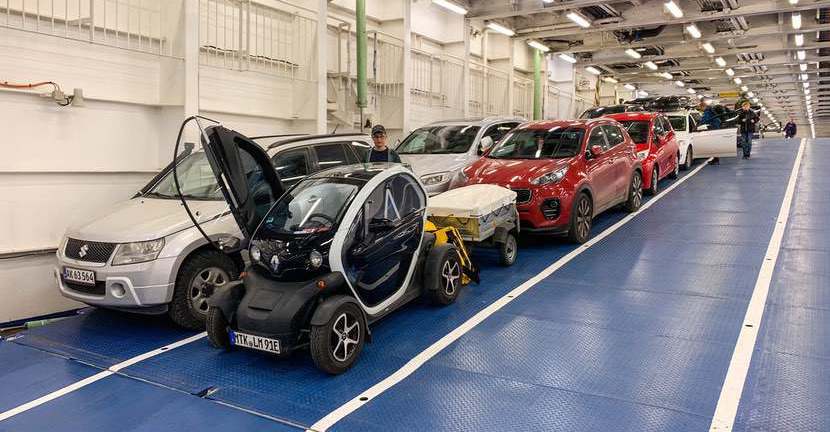 We are on the car deck that will be moved up
We cannot go to our cabin yet, as it is still being cleaned. We wait on the deck in the sun.
Unfortunately we get an inside cabin, exactly what we have booked.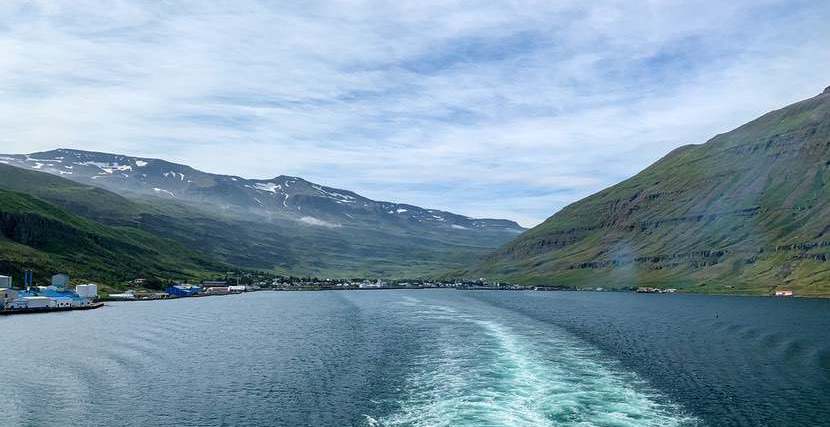 Goodbye, Iceland
We say goodbye to Iceland. It has been an exceptional trip. The weather was almost always good. We only had rain a few times. We always were able to charge our Twizy if we have asked for it and the people have been extremely nice and friendly.
We have been photographed numerous times. We do not know what people did with the Twizy when we didn't watch - we know what some people did while we watched or even were sitting inside.
We walk around the ship and visit the duty free shop and buy some gummibears. Finally!
We rest a bit before getting dinner in the fast food restaurant. Lars doesn't trust his stomach and we share a Burger with fries.
This wasn't the worst idea as the burger wasn't very good and the fries failed as well.
We get a bier and a soft drink in the duty free shop and look at the sea for a while.